All In One/Universal Tempered Glass For 5.5" inch Touch Screen Mobile Phone
All In One/Universal Tempered Glass For 5.5" inch Touch Screen Mobile Phone
SKU : TemperedGlassFor55
Features
Free shipping on all over india
Delivery in 3-5 Days If You Choose Online Payment
In Cash on Delivery it will take 5 to 10 days
Any Help support@mobileemart.com
---
Payment Methods
* Online Payment(Credit Card,Debit Card,Net Banking)
* Cash On Delivery (Minimum Order Rs.7000, Cash On Delivery now available across the India even to the smallest town of the country.)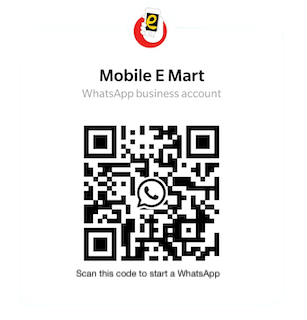 Warranty As per
Mobile E Mart
policy

100% Original
Products

Free Shipping
Cash On Delivery
Minimum Order Rs. 7000

Online Payment
(Credit Card,
Debit Card,Net Banking)

100% buyer
Protection
Premium Tempered Glass Screen Protector for 5.5" inch Touch Screen Mobile Phone
Descriptions
 To protect the LCD from damage and scratches with specially processed glass that has been reinforced to increase shock absorbency.The entire surface of the glass is transparent and the back side is covered with a strong silicon adhesive for easy installation. When installed, there are no gaps between the LCD and the glass which means the touch screen's sensitivity is unaffected. 
Screen Professional
Our screen protectors are manufactured from the highest quality material.
They are mad from the latest high-tech manufacturing equipment.
Technical Features
Ultra-thin glass(T≈0.3mm) can be treated by toughening under high temperature of 420.
Convenience for the fitting and dismantling.
Thickness of stress layer:12um; thickness of surface: 9H
Strengthened glass membrane
Super scratch resistant, wear, explosion-proof, and water-proof, anti oil.
Automatic exhaust bubble, bubble prevention, anti bacteria, anti glare anti radiation.
High sensitivity to touch.
The picture is clear, highlight the three-dimensional sense, improving the visual effect.
Long time use of the eyes is not easy to fatigue, protect eyesight better.
Simple and convenient usage, and no bubble.
Prevent electronic waves on the human body injury. It doesn't affect the mobile phone case.
Use with other mobile phone accessories.
Customer Reviews
No Any Review On This Product.
Login Your Account
If you want to put review on this product, login first.
---
Product Tags
Other people marked this product with these tags:
On This Product No Any Tags.