Samsung Battery AB463651BU E7 For L700,S3650,S3370,S7070,F400
Samsung Battery AB463651BU E7 For L700,S3650,S3370,S7070,F400
SKU : AB463651BU
Features
Free shipping on all over india
Delivery in 3-5 Days If You Choose Online Payment
In Cash on Delivery it will take 5 to 10 days
Any Help support@mobileemart.com
---
Payment Methods
* Online Payment(Credit Card,Debit Card,Net Banking)
* Cash On Delivery (Minimum Order Rs.7000, Cash On Delivery now available across the India even to the smallest town of the country.)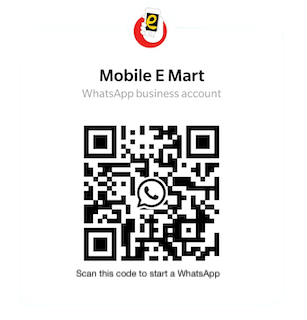 Warranty As per
Mobile E Mart
policy

100% Original
Products

Free Shipping
Cash On Delivery
Minimum Order Rs. 7000

Online Payment
(Credit Card,
Debit Card,Net Banking)

100% buyer
Protection
BEST QUALITY SAMSUNG BATTERY AB463651BU E7
Features: 
 Samsung uses the latest lithium ion battery technology giving you the best performance possible.Samsung batteries deliver the most reliable and long lasting power.
Specifications:
 Battery Type: Li-ion Long Life
 Voltage: 3.7V
 Power: 1000 mAh
 Condition: New Battery
 Compatible Model:  SAMSUNG S579  ,S5628i ,S5620 ,C3530 ,S3370, S550 F270, J800, L700, M7500, S5603, S3653, M7603, C6112, C3510, B3410, B5310 F699 (CDMA) F339 (CDMA), Monte 5620, Chat 322, S239, S3370 Primo S5610, Chat S5270, C3530, C3312, E2222, C3322, C3330 - Champ2 , Samsung B3410,Samsung B3410 Delphi,Samsung B3410 Corby Plus,Samsung B5310,Samsung B5310 Corby Pro,Samsung C3060,Samsung C3060 Senior Mobile,Samsung C3200,Samsung C3200 Monte Bar,Samsung C3510,Samsung C3510 Corby Pop,Samsung C3510 Genoa,Samsung C3510 Player Light,Samsung C6112,Samsung C6112 DuoS Omega,Samsung M7500,Samsung M7500 Night Effect Emporio Armani,Samsung M7600,Samsung M7600 BEAT DJ,Samsung S3370,Samsung S3370 Corby 3G,Samsung S3650,Samsung S3650 Genio Touch,Samsung S3650 Corby,Samsung S5550,Samsung S5550 Shark 2,Samsung S5560,Samsung S5560 Marvel,Samsung S5560 Player 5,Samsung S5600,Samsung S5600v,Samsung S5600 Blade,Samsung S5600 PrestonSamsung S5600 Player Star,Samsung S5620,Samsung S5620 Monte,Samsung S5620 Player Star 2,Samsung S7070,Samsung S7070 Glamour,Samsung S7070 Diva,Samsung S7070 Miss Player,Samsung S7220,Samsung S7220 Ultra CLASSIC,Samsung F400,Samsung J800 Luxe,Samsung L700,Samsung ZV60
Return & Replacement Policy:We have 7 days Replacement warranty after recieved the product.
CoveredIn Warranty  :Yes, Only Manufacturing Defect
Warranty Conditions:New
Duration:7 days
Type:Compatible & Generic
Warranty Service:Replacement
Customer Reviews
No Any Review On This Product.
Login Your Account
If you want to put review on this product, login first.
---
Product Tags
Other people marked this product with these tags:
On This Product No Any Tags.